Product Detail
TECHNICAL SPECIFICATIONS
Product Tags
Overall Review
Super Nova16 is a professional co2 laser engraving and cutting machine. The working area is 1000*1600mm. Super Nova16 offers the Metal RF & Glass DC in one machine. Nova16 Super's engraving speed is as fast as MIRA series machines. Also can go 2000mm/sec, the acceleration speed is 5G, has the fastest speed in its class.
The structure of the Nova16 super is very strong, which makes it more steady. The machine equipped with honeycomb and blade worktable and with model 5200 chiller, makes it possible to install 100W or even 130W laser tube. The Z-axis now increased to 200mm, so it can fit in higher products. The air assists system got pressure gauge and regulator to give the users option to add a more powerful compressor to cut thicker materials. The front and back material pass-through door makes it possible to cut long materials.

Advantages of Nova16 Super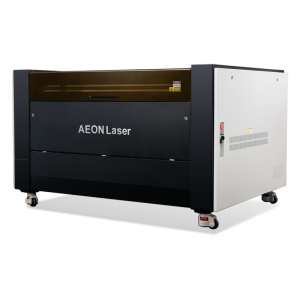 Super Strong Fully Enclosed Machine Body
The Super NOVA16 is built like a tank. The main structure adopted a thick steel tube, which ensured strength. The whole body was fully enclosed, with sealing on every door and window, more safety.
Whole optic path and guide rail clean pack design.
Aeon Laser's signature clean pack technology has taken the next step in the evolutionary process. Not only are the linear rails and bearing blocks enclosed (as in previous models), but protective curtains on the left and right side of the working area now prevent unwanted particles from the motion system as well as optic path. These will greatly reduce the maintenance of the machine and enhanced the engraving outcome.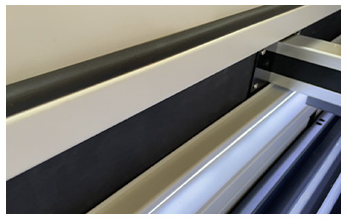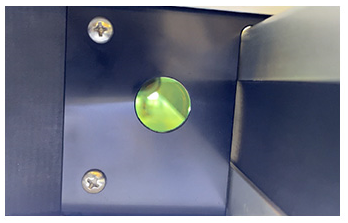 Metal RF & High Power DC glass tube together
Suits for Reci W2/W4/W6/W8 Premium CO2 Glass Tube, 30W/60W RF Metal Tube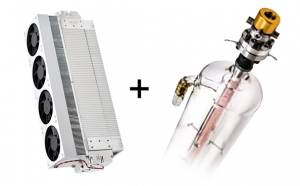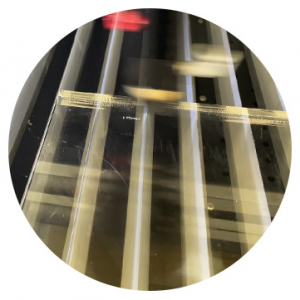 2000mm/sec Scan speed, 5G Acceleration Speed.
Aeon laser's newly designed lightweight laser head, paired with digital high-speed stepper motors in Super Nova16. 5G acceleration, up to 2000 mm/sec.
Seamless Source Switching
Switching between the RF metal tube and the DC glass tube, happened smoothly and fast. The software automatically triggers the appropriate laser tube and mirror position in roughly half a second.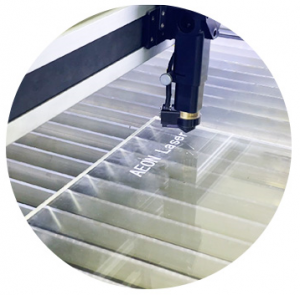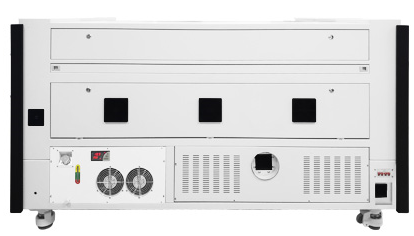 All in One Design
Super Nova16 is different from Nova16, with built-in 5200 chillers, blower, and air assist.
Integrated Autofocus
The newly designed laser head features an integrated autofocusing mechanism that is lightweight and a whole lot more accurate. Say goodbye to collisions and gouged material.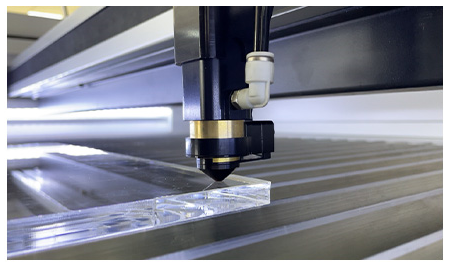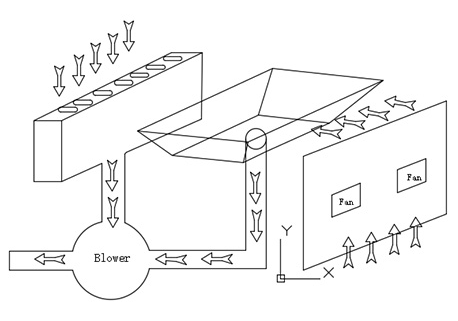 Active Airflow
Say goodbye to excessive soot buildup on your material and in your laser cabinet.
Effective Table and Front Pass Through Door
The Supper Nova16 comes with a slate table together with the honeycomb, which is suitable for cutting and engraving. There is a pass-through door that could pass through extra-length materials.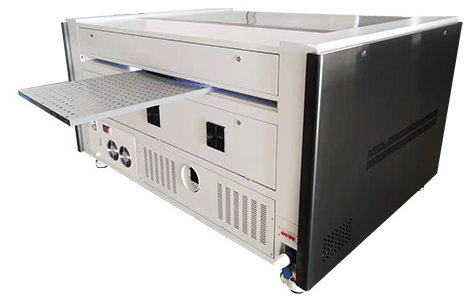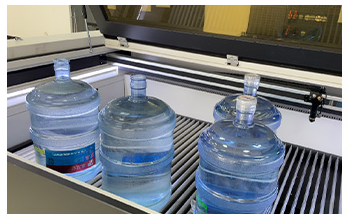 Powerful and Steady up/down system
The up and down system adopted one belt driving, with a powerful stepper motor, which ensured the table up and down steadily, never tilted. Lifting capacity is up to 120KG.
Convenient Scrap and Product Collecting System
 All of your cut pieces now fall into a conveniently located compartment below, which can be easily emptied to prevent scrap pieces from piling up and becoming a fire hazard.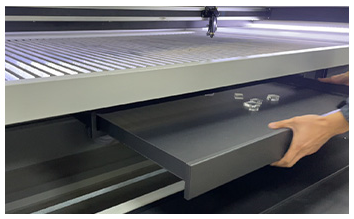 AEON Nova16 Super Material Applications
| | |
| --- | --- |
| Laser Cutting | Laser Engraving |
| | |
| | |
| | |
| | |
| | |
| | |
| | |
| | |
| | |
| | |
| | |
| | |
|   | |
|   | |
|   | |
|   | |
|   | |
|   | |
*Cannot cut hardwoods like mahogany
*CO2 lasers only mark bare metals when anodized or treated.
---
Previous:
AEON MIRA7 Laser
Next:
Nova14 Super
---
| | |
| --- | --- |
| | Super16 |
| Working Area | 1600*1000mm (62 63/64″  x 39 3/8″) |
| Machine Size | 2100*1510*1025mm ( 82 43/64″ x 59 29/64″ x 40 23/64″ ) |
| Machine Weight | 1370 lb (620kg) |
| Work Table | Honeycomb + Blade |
| Cooling type | Water cooling |
| Laser power | 130W/150W CO2 Glass Tube +RF30W/60W Metal Tube |
| Eletric Up&Down | 200mm (7 7/8″)   Adjustable |
| Air Assist | 105W Built-In Air Pump |
| Blower | Super10 330W Built-In Exhaust Fan, Super14,16 550W Built in Exhaust Fan |
| Cooling | Super10 Built-in 5000 Water Chiller, Super14,16 Built-in 5200 Chiller |
| Input Voltage | 220V AC 50Hz/110V AC 60Hz |
| Engraving Speed | 2000mm/s(47 1/4″/S) |
| Cutting Speed | 800mm/s (31 1/2 "/S) |
| Cutting Thickness | 0-30mm(depends on different materials ) |
| Max Acceleration Speed | 5G |
| Laser Optical Control | 0-100% Set by software |
| Minimum Engraving Size | Minimum Font Size 1.0mm x 1.0mm(English Letter) 2.0mm*2.0mm(Chinese Charactor) |
| Max Scanning Precision | 1000DPI |
| Locating Precision | <=0.01 |
| Red Dot Positioning | Yes |
| Built-in WIFI | Optional |
| Auto Focus | Integrated Autofocus |
| Engraving Software | RDWorks/LightBurn |
| Graphic Format Supported | AI/PDF/SC/DXF/HPGL/PLT/RD/SCPRO2/SVG/LBRN/BMP/JPG/JPEG/PNG/GIF/TIF/TIFF/TGA |
| Compatible Software | CorelDraw/Photoshop/AutoCAD/All kinds of Embroidery Software |