Our Factory
Our factory located in a very beautiful small city near Shanghai. The traffic is very convenient, just 1 hour's driving from the Hongqiao airport. The factory building takes up 3000 square meters, which can temporarily meet the production demands. After two years of manufacturing, we have brought in necessary production equipment and high-tech testing instruments. We are enforcing a very strict quality control standard to ensure every machine we shipped out is of high quality.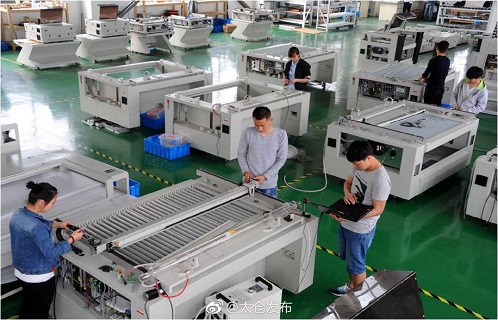 Our Belief
We believe modern people need a modern laser machine.
For a laser machine, safe, reliable, precise, strong, powerful is the basic requirements that must be satisfied. Besides,
a modern laser machine has to be fashionable. It should not be just a piece of cold metal that sits there with peeling paint and
makes an annoying noise. It can be a piece of modern art that decorates your place. It is not necessarily gorgeous, just plain,
simple and clean is enough. A modern laser machine should be aesthetic, user friendly. It can be your good friend.
when you need him to do something, you can command it very easily, and it will react immediately.
A modern laser machine has to be faster. It has to be the best suit the fast rhythm of your modern life.
Focus on Details:
Small details make a good machine perfect, it can ruin a good machine in a second if not processed well. Most Chinese manufacturers just overlooked the small details. They just want to make it cheaper, cheaper, and cheaper, and they lost the opportunity to get better.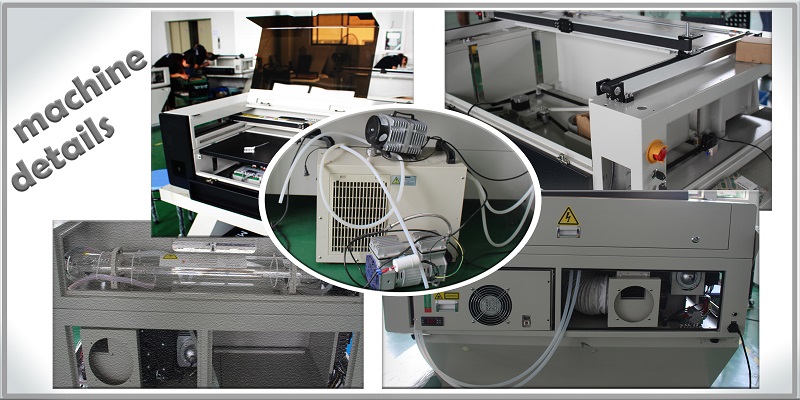 We paid much attention to the details from the beginning of design, in the manufacturing process to the shipping of the packages. You could see a lot of small details that are different from other Chinese manufacturers on our machines, you could feel the consideration of our designer and our attitude to making good machines.